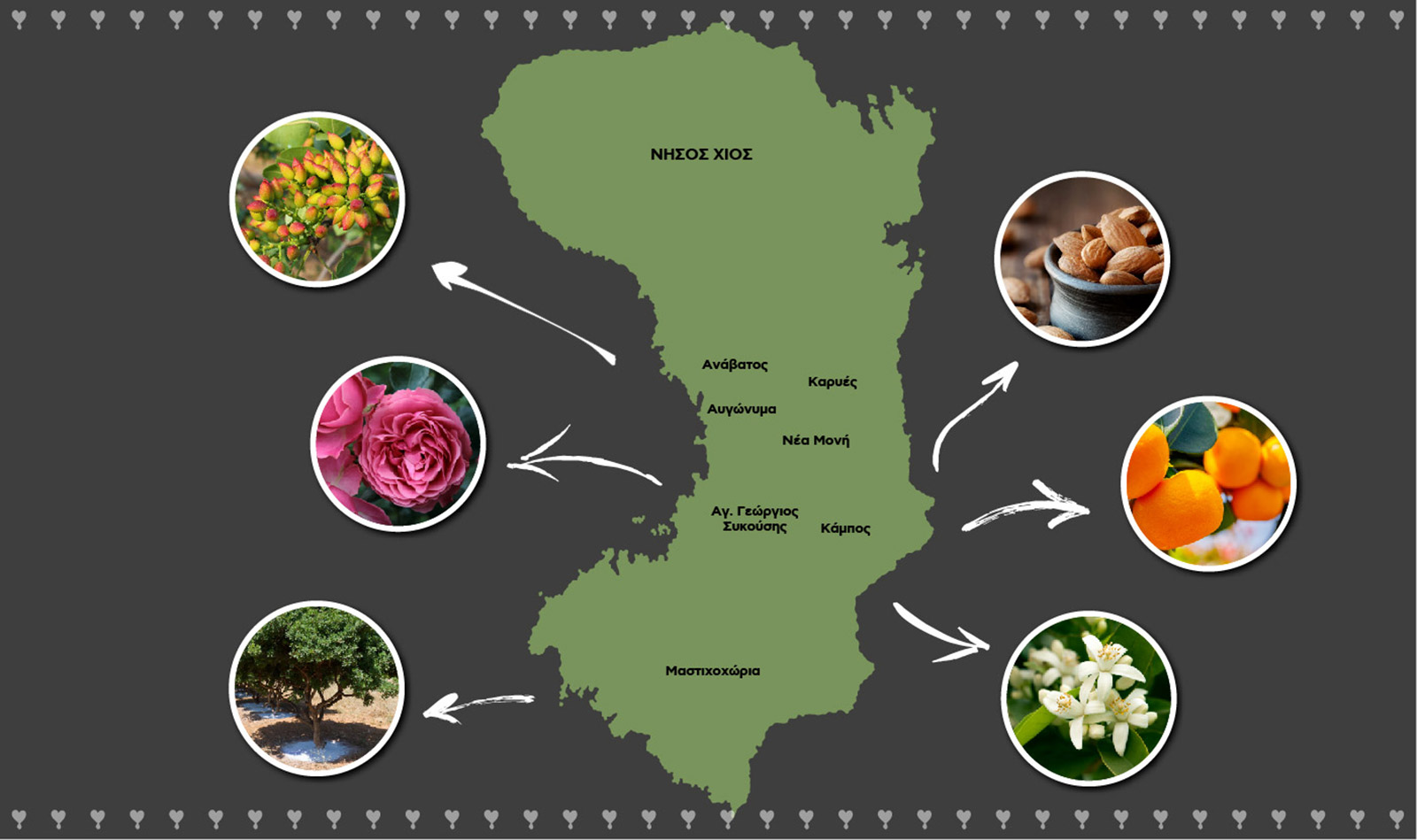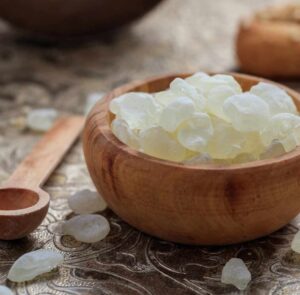 Chios is famous not only for its mastic but its excellent preserved-fruits-in-syrup as well. Sweets prepared based on traditional recipes from Chios and using not only the usual fruit and vegetables but also flower petals, such as those of roses and lemon blossoms.
Fruits form the largest part of the raw materials used in our products. In fact, the aromatic citrus groves of Kampochora, teeming with lemon, orange, mandarin, and bitter orange trees, gave our island the name "The Aromatic Chios".
The mandarins of Chios are considered one of the best and most aromatic varieties in the world, while it has been recognized as products of Protected Geographical Indication (PGI) since 2012. The mandarins of Chios belong to the Citrus deliciose tenore species, which means they have certain characteristics. Their pulp is tender and tasty, while they stand out for their strong aroma, even when they are unripe. We use entire fresh fruit for our mandarin jams, from the pulp to the skin, which releases every aroma from the plain of Chios.
The roses which give us the rose spoon sweet (rodozachari, which translates as "rose sugar") come from a particular species, strongly aromatic, known as centifolia roses (or Provence Rose, Cabbage Rose, Rose de Mai). This rose species is mostly found in the village of Agios Georgios Sykousis, at an altitude of 525 meters. This village is also famous for its high-quality figs.
Also renowned is the pistachio from Avgonyma, Anavatos, and Karyes – a product connected to the traditional cultivation of pistachio trees in the fields of the Nea Moni monastery.
Our concentrated fruit juices – sour cherry, orange, mandarin – are of high quality and taste, as is our soumada, made with bitter almonds from Chios.
Natural mastic tears give us our famous ypovrychio, made of top-quality mastic oil, which you can enjoy plain or with added bergamot and rose flavoring. The mandarin ypovrychio is made with condensed mandarin juice.